PLC controlled multi chamber Washing range with minimum 5 chambers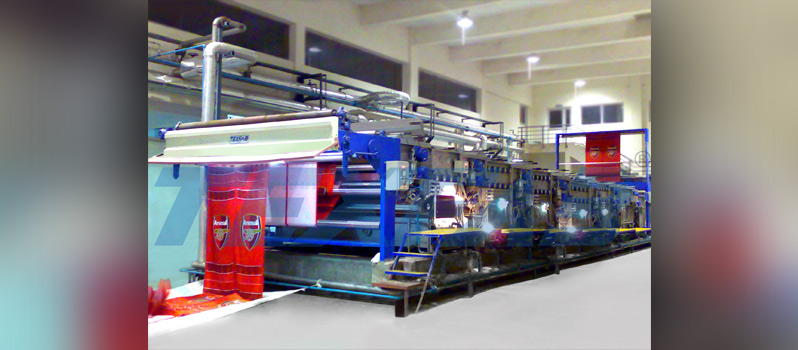 Washing performance is a result of fabric type, water quality, water flow, production speed, liquor exchange rate and temperature.

Open width Washing machine is the only one equipped with exclusive VIBRO washing system with two drums in a compartment. The system consists of specially shaped impeller in each drum in which water jets uniformly hits the full fabric width.

Very high washing performance on the upper and back side of fabric for its whole width.
Efficient removal of unfixed dyestuff, gum and other chemicals from fabrics.
Washing machines are used for the different fabrics, printed with disperse dyes, vat dyes and reactive dyes.
Washing machine with tanks can carry out impregnation, pre-washing, rinsing and chemical treatment.
Effective squeezer between the washing units to give maximum liquor separation from bath to bath.
14 meter, 21-meter compartments for washing, soaping and a relaxer compartment for swelling for thickener

The washing line has been designed specially for tensionless washing of fabrics. All the driven rolls are powered by constant load motors with adjustable speeds.

Each washing compartment equipped with its own recirculation pump, filtering device, overflow, drain and heating arrangement.

The washing machine line is traditionally composed with different types of compartments according to different production requirements, assuring a convenient solution to every washing need.