Curing / Polymerising Machine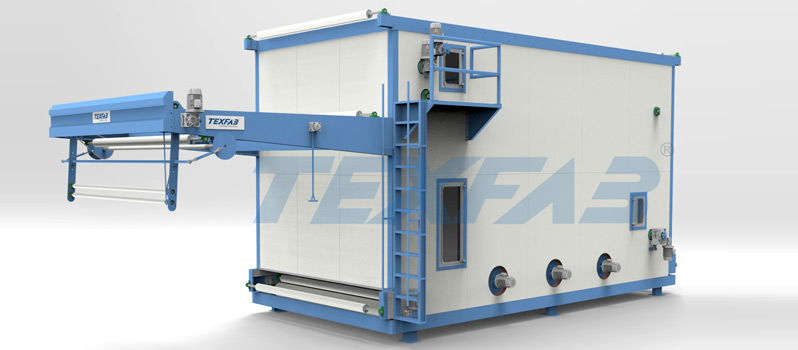 The fixatthn of dyes on fabric Is made by a polymerization In hot air at 150oC. We have improved the polymerization process on fabric moves in tension less condition, there is no rubbing and no length wise stretched on printed fabric.

The machines essentially built on a steel frame With insulation panels contathing min wool. Inside the machine, centrifugal blowers are mounted this blowers sucks surrounding air and blow into the machine chamber. This blowing is done form the bottom underneath the heaters. In this way the fresh ar is first heated and then mixed with the circulation air.

The eventual oil condenses or hydrocarbons, which develop during fixation, are removed through an exhaust fan partially and partially re-circulated air to air heat recovery within the chamber.

The fabric transports on free bops, quantity of fabric contain from 50 meters to 250 meters and working fabric width available from 1250 mm to 3650 mm.

Some special de-ionization bars are installed at the inlet and outlet to reduce the fabric electrification phenomena.

The air heating can be reached with battery fed by thermic oil or may also be achieve by direct gas burner.

The machine is equipped with electric control panel and on request it is possible to supply a logic programmer.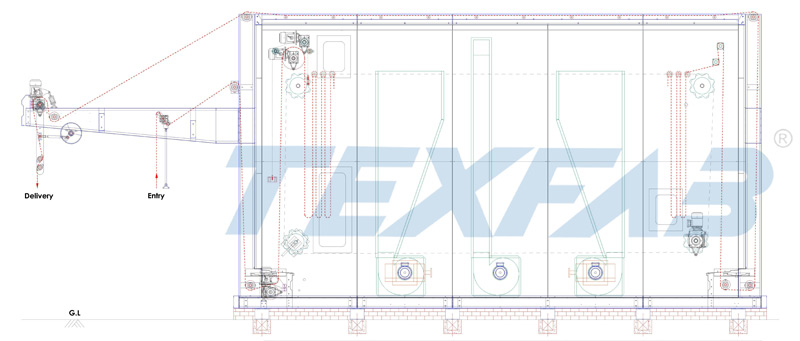 Features:
Dimensional accuracy
Rugged structure
Corrosion free